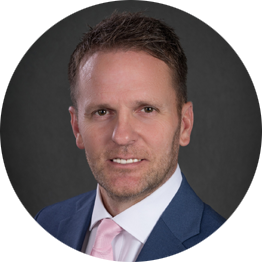 Contact Info
tommy.stallings@prosperitybankusa.com
NMLS #2149449
Direct: 806-741-2638
eFax: 806-767-8255
Address
Lubbock HLC
5122 82nd Street
Lubbock, TX 79424
Tommy Stallings
As a valued member of Prosperity Bank's Mortgage Lending Team, Tommy can assist clients with our entire suite of mortgage loan products. Whether you are in the market as a first-time home-buyer, need a construction loan to build the home of your dreams, or purchase a 2nd vacation home, Tommy is ready to help.
"Purchasing a home is one of the most important decisions you will ever make in your lifetime. The mortgage loan process can be stressful and intimidating at times – my commitment to you is to assist you through that process every step of the way with the knowledge, transparency and integrity that Prosperity Bank customers deserve. My goal is to exceed your expectations of what a mortgage loan officer should be."
Tommy is a lifelong Texas resident who has been married to his college sweet-heart for 25 years, is active in his church and officiates high school basketball in his spare time.